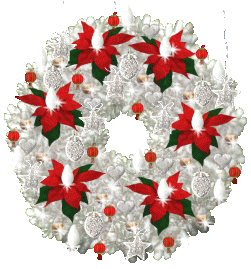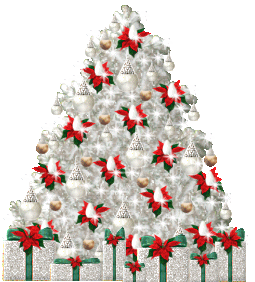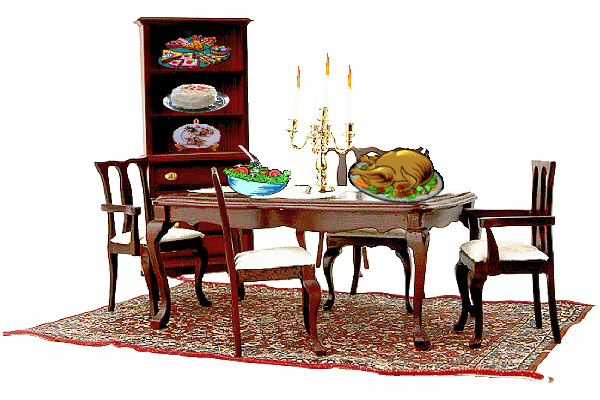 Come on in, have a seat, our

Holiday dinner will be ready

in a few moments.

I love having guest for

Holiday meals.

Welcome and Enjoy.






SPINACH BALLS
Ingredients
6 Tbsp. butter
2 eggs
1/2 cup finely grated Swiss cheese
1 (10 oz.) box frozen spinach,
thawed and squeezed dry
1 small onion, diced
1/4 Tsp nutmeg
1 cup cornbread stuffing mix
1. Saute onion in butter until translucent.
2. In a large bowl, combine onion
and butter mixture with remaining
ingredients, blending well.
3. Shape into small balls of approximately
1 inch in diameter and place
on a cookie sheet and freeze .
4. When completely frozen place in
a plastic bag, seal and freeze until
ready to thaw for baking.
5. Bake on ungreased cookie sheet
at 350F for 15 minutes.
Serve with a dipping sauce
made of 1/2 cup mayonnaise
and 1 teaspoon horseradish.
(makes 3 dozen)
These spinach balls can be prepared
early in the day and refrigerated,
or made and frozen
several weeks ahead of time.




" A New England style turkey with maple syrup. It
makes for a mellow Thanksgiving dinner. Try stuffing
it with Cranberry, Sausage and Apple Stuffing. If
fresh majoram is unavailable, 2 teaspoons of dried
majoram may be substituted.
Maple Roast Turkey and Gravy
Prep Time: 30 Minutes
Cook Time: 4 Hours
Ready in: 4 Hours 30 Minutes
Ingredients
2 cups apple cider
1/3 cup real maple syrup
2 tablespoons chopped fresh thyme
2 tablespoons chopped fresh marjoram
2 1/2 teaspoons lemon zest
3/4 cup butter
salt and ground black pepper to taste
14 pounds whole turkey,
neck and giblets reserved
2 cups chopped onion
1 cup chopped celery
1 cup coarsely chopped carrots
2 cups chicken stock
3 tablespoons all-purpose flour
1 teaspoon chopped fresh thyme
1 bay leaf
2 tablespoons apple brandy (optional)
Directions
1 Boil apple cider and maple syrup in a heavy saucepan
over medium-high heat until reduced to 1/2 cup (about
20 minutes). Remove from heat and mix in 1/2 of the
thyme and marjoram and all of the lemon zest. Add the
butter, and whisk until melted. Add salt and ground
pepper to taste. Cover and refrigerate until cold
(syrup can be made up to 2 days ahead).
2 Preheat oven to 375 degrees F (190 degrees C). Place
oven rack in the lowest third of oven.
3 Wash and dry turkey, and place in a large roasting
pan. Slide hand under skin of the breast to loosen.
Rub 1/2 cup of the maple butter mix under the breast
skin. If planning on stuffing turkey, do so now. Rub
1/4 cup of the maple butter mixture over the outside
of the turkey. With kitchen string, tie legs of turkey
together loosely.
4 Arrange the chopped onion, chopped celery, and
chopped carrot around the turkey in the roasting pan.
If desired, the neck and giblets may be added to the
vegetables. Sprinkle the remaining thyme and marjoram
over the vegetables, and pour the chicken stock into
the pan.
5 Roast turkey 30 minutes in the preheated oven.
Reduce oven temperature to 350 degrees F (175 degrees
C), and cover turkey loosely with foil. Continue to
roast, about 3 to 4 hours unstuffed or 4 to 5 hours
stuffed, until the internal temperature of the thigh
reaches 180 degrees F (80 degrees C) and stuffing
reaches 165 degrees F (75 degrees C). Transfer turkey
to a platter, and cover with foil. Reserve pan mixture
for gravy. Allow turkey to sit about 25 minutes before
removing stuffing and carving.
6 To Make Gravy: Strain pan juices into a measuring
cup. Spoon fat from juices. Add enough chicken stock
to make 3 cups. Transfer liquid to a heavy saucepan
and bring to a boil. In a small bowl, mix reserved
maple butter mixture with flour to form a paste, and
whisk into the broth. Stir in thyme, bay leaf, and
apple brandy. Boil until reduced and slightly
thickened. Season with salt and pepper to taste.




Roasted Vegetables
Prep: 15 minutes
COOK: 30 minutes
Makes 6 servings
Ingredients
2 medium potatoes, peeled
and cut into 1/2 inch cubes
2 medium carrots, cut into 1/2 inch slices
1 large zucchini, cut into 1/2 inch slices
1 large sweet red pepper, cut into 1 inch pieces
1 tablespoon olive or vegetable oil
1 teaspoon each dried basil and oregano
1/2 teaspoon salt, optional
1/4 teaspoon pepper
2 garlic cloves, minced
Directions
In a mixing bowl,
combine the potatoes, carrots,
zucchini and red pepper.
Combine the remaining ingredients;
drizzle over vegetables.
Stir to coat.
Transfer to an ungreased
13-in.x9-in.x2-in.
baking dish. Bake, uncovered at
375 degrees for 30-35 minutes
or until tender.




"The best sweet potatoes you will ever eat!"
Ingredients
4 cups mashed sweet potatoes
1/2 cup white sugar
2 tablespoons vanilla extract
4 eggs, beaten
1/2 pint heavy cream
1/4 pound butter
1 cup packed brown sugar
1/2 cup all-purpose flour
1 1/4 cups chopped pecans
Directions
1. Butter one 2 quart casserole dish.
Preheat oven to 350 degrees F (175 degrees C).
2. In a mixing bowl,
combine the sweet potatoes,
sugar, vanilla extract,
eggs and cream.
Blend well, and spread evenly in casserole dish.
3. Prepare the topping by combining the butter,
brown sugar, flour and pecans.
Mix until crumbly, and sprinkle
over sweet potato mixture.
4. Bake for 30 minutes in the preheated oven.




Sweetsour Red Cabbage
This version of the traditional German
dish is resplendent with apples and raisins.
6-8 servings
1 medium head red cabbage, shredded (6 cups)
1 medium apple, peeled and finely chopped
1/4 cup raisins
1/4 cup sugar
1/4 cup vinegar
1/2 teaspoon salt
1/8 teaspoon pepper
1 tablespoon margarine or butter
Cook cabbage, apple, and raisins in a
small among of boiling water
in a large skillet, covered,
from 5-7 minutes or till crisp-tender, drain.
Combine sugar, vinegar, salt,
and pepper in a small mixing bowl;
stir till sugar is dissolved.
Add to cabbage mixture in skillet.
Add margarine or butter.
Cook, covered, for 3-4 minutes or
till heated through, stirring twice.




Irish Porter Cake
Porter is a type of dark Irish beer,
not now as widely available as it once was.
It is not as strong as stout but Guinness,
Murphy's or other Irish stout can
be substituted in this recipe if
mixed fifty-fifty with water.
This cake is quickly and easily
made and, though it tastes good fresh
from the oven,
it is best kept out about
a week in an airtight tin.
******************************
1 cup porter
1 cup butter
1 cup brown sugar
6 cups mixed dried fruit
(equal quantities currants, raisins,
sultanas with about half as much mixed peel)
4 cups plain flour
1/2 tsp baking soda
1 tsp mixed spice
grated rind from one small lemon
3 medium eggs
Melt the butter and sugar in the
porter in a saucepan.
Add the fruit and simmer for 10 minutes.
Allow to go cold and add the sieved flour,
baking soda, spices and lemon rind.
Beat the eggs and mix in with a wooden spoon.
Pour into a greased and lined 9 inch cake tin
and bake on the middle shelf of a pre-heated
over at 325F for about 1 3/4 hours.
To test cake,
push a skewer into the center;
if ready, the skewer will come out clean.
Allow the cake to cool in the tin.




NO-BAKE PEANUT BUTTER LOGS
1 3/4 cup sifted powdered sugar
1/4 cup butter or margarine, melted
1 cup crunchy peanut butter
2 cups crisp rice cereal
commercial chocolate frosting
Combine powdered sugar and melted
butter in a large mixing bowl and
beat with an electric
mixer until smooth.
Stir in cereal and peanut butter
(mixing with hands if needed).
Shape dough into 1 1/2 x 1/2-inch logs.
Chill. Spread tops with frosting.
Yields about 80 to 90 logs.




Old Fashion Bread Pudding
Cabinlady's personal favorite!
2 c. milk
4 c. coarse bread crumbs
Heat milk to scalding,
and pour over
bread crumbs cool and add:
1/2 c. melted butter
1/2 c. sugar
2 beaten eggs
1/4 tsp. salt
1 c. seeded raisins
1 tsp. cinnamon or nutmeg
Pour into 1-1/2 qt buttered casserole pan.
Bake at 350 degrees 40-45 minutes or
until knife comes out clean.
Serve warm.
6 servings





" Breaded Pineapple Delight "
1/2 cup butter
(do not use margarine,
flavor is not the same)
1 cup sugar
4 eggs, beaten
1 6 1/2 ounce can crushed pineapple
6 slices of bread, I use white bread and tear into
small 1" size pieces.
Cream butter and sugar until
smooth and creamy.
Add eggs, one at a time.
Add bread and pineapple to mixture.
Pour
in greased 2 quart casserole.
Bake at 350 for 30 minutes.
May double recipe.




Oatmeal with Banana Cookies
Mix First
1 1/2 cup self rising flour
1 cup sugar
3/4 tsp. cinnamon
1/4 tsp. nutmeg
ADD:
3/4 cup butter (softened)
1 egg 1 cup mashed bananas ( 3 Medium )
1 3/4 cup oatmeal
1 cup raisins
Mix dry ingredients first,
cut in butter, add the rest of the ingredients.
Mix well.
Drop by table spoon onto
a ungreased cookie sheet.
Bake at 400F for 12 to 12 minutes.
NOTE;
I have been making these for over
20 years at the Holiday's.
I double and triple the recipe.
My family loves these cake like cookies.
Merry Christmas
Bonnie/BeAngels


My Holiday Fruit Cake
I have made this fruit cake for over 20 years
and people that don't like fruit cake like this one.
It is not as heavy fruited as most.
It has some cake to it. It is moist and has a great flavor.
Holiday Fruit Cake
2 eggs
1/2 cup of water
2 packages of Pillsbury Quickbreads Mix -
any flavor- I use Date one.
2 2/3 cups (28oz jar)
None Such Ready to use Minced Meat
1 cup of nuts
2 cups Candied Fruit
Generously grease and flour 10 inch (12 cup)
Bundt fluted tube pan.
In a large bowl combine eggs and water.
Add remaining ingredients by hand,
stir to combine.
Pour into prepared pan.
Bake at 350F for 80 to 90 minutes or
until toothpick inserted in the
center comes out clean.
Cool 15 minutes, invert onto a cooling rack.
Cool compeletly.
To store; wrap tightly in foil
or plastic wrap and store in refrigerator.
HOW I STORE;
after cooling, I place foil on counter.
I take a clean kitchen towel soak it
in apple cider or apple juice,
wring out lightly so as not dripping.
Lay the towel on the foil.
Place the cake on the towel,
cut an apple in half and place in the center
hole of the cake, wrap the cake
tightly in the towel,
then wrap tightly in the foil.
Every couple of days I check to
make sure the towel is moist and
the apple does not need replacing.
This helps to age the fruit cake.
Love
Bonnie/BeAngels


The Best Rolled Sugar Cookies
Prep Time: 45 Minutes
Cook Time: 8 Minutes
Ready In: 3 Hours
Makes: 5 dozen
"Whenever you make these cookies for someone,
be sure to bring along several copies of the recipe!
You will be asked for it, I promise!!!
NOTE:
I make icing with confectioners' sugar and milk.
I make it fairly thin, as I 'paint'
the icing on the cookies with a pastry brush.
Thin enough to spread easily but
not so thin that it just makes
your cookies wet and runs off."
Ingredients
1 1/2 cups butter, softened
2 cups white sugar
4 eggs
1 teaspoon vanilla extract
5 cups all-purpose flour
2 teaspoons baking powder
1 teaspoon salt
Directions
1. In a large bowl, cream together butter
and sugar until smooth.
Beat in eggs and vanilla.
Stir in the flour, baking powder, and salt.
Cover, and chill dough for at least one hour (or overnight).
2. Preheat oven to 400 degrees F (200 degrees C).
Roll out dough on floured surface
1/4 to 1/2 inch thick. Cut into shapes with any cookie cutter.
Place cookies 1 inch apart on ungreased cookie sheets.
3. Bake 6 to 8 minutes in preheated oven.
Cool completely.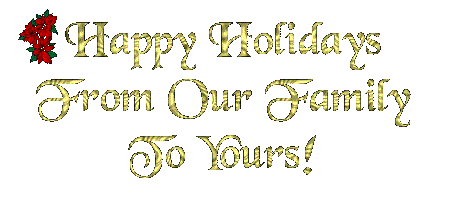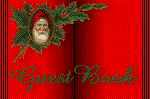 Click the Christmas Mouse

To Go To The Next Page