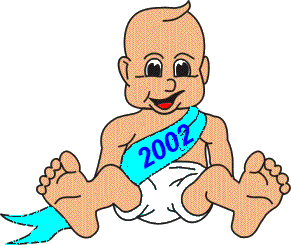 New Year's Recipes
You'll want to serve this golden "mocktail"
in a real champagne glass:
The ginger ale and white grape juice
base looks like the real McCoy.
Mock Champagne
4 cups club soda
4 cups ginger ale
3 cups unsweetened white grape juice
Chill club soda, ginger ale and grape juice overnight
In a large pitcher combine club soda,
ginger ale and grape juice.
Serve immediately over ice.
These flavorsome dishes from the American South
combines black-eyed peas, onion, ham hock
and long-grain rice in a satisfying,
simmered pilaf.
A sprinkling of smoked Cheddar cheese
melts lusciously over the top.
Hoppin' John
I eat this dish every New Year's day,
it's supposed to bring you luck,
and so far my life's been pretty good.
It's also good anytime you need a hearty homey meal! "
Ingredients
1 1/2 cups blackeye peas
1 pound ham hocks
1 onion, chopped
1/2 teaspoon crushed red pepper flakes
salt and pepper to taste
4 cups water
1 1/2 cups long-grain white rice
1 cup shredded smoked Cheddar cheese
Directions
In a large pat place the peas, ham hock,
onion, red pepper, salt and pepper.
Cover with water and bring to a boil.
Reduce heat to medium-low and cook for 1 1/2 hours.
Remove ham hock and cut meat into pieces.
Return meat to pot. Stir in the rice,
cover and cook until rice is tender,
about 20 to 25 minutes.
Season to taste with salt and pepper.
Sprinkle shredded cheese over top, if desired.
Serves 4 to 6
Hoppin' John 2
1 pound dried black-eyed peas
2 ham hocks, smoked
2 medium onions
3 cloves garlic, large
2 bay leaves
1 cup converted long-grain white rice
1 (10oz) can diced tomatoes with chiles, juices reserved
1 large red bell pepper, finely diced
3 ribs celery, diced
1 jalapeno or serrano pepper, minced
2 teaspoons Creole seasoning
3/4 teaspoon dried thyme leaves
3/4 teaspoon ground cumin
3/4 teaspoon salt
3 scallions, sliced hot red pepper sauce
In a large pot, combine the black-eyed peas,
ham hocks, and 6 cups water.
Cut 1 onion in half and add it to the
pot along with the garlic and bay leaves.
Bring to a boil, reduce the heat to medium-low,
and simmer gently until the beans
are tender but not mushy, 2 to 2 1/2 hours.
Remove the hocks,
cut off the meat in large shreds,
and set the meat aside.
Drain the peas and set aside.
Remove and discard the bay leaves,
onion and garlic.
Add 2 1/2 cups of water to the
pot and bring to a boil.
Add the rice, cover, and
simmer until the rice is almost tender, 12 minutes.
Mince the remaining onion.
Add to the rice along with the peas,
tomatoes, and their juices, bell pepper,
celery, jalapeno pepper, Creole seasoning, thyme
, cumin, and salt.
Cook until the rice is tender,
5 to 7 minutes.
Stir in the sliced scallions and meat from the ham hocks.
Pass the hot sauce.
Cornbread
1/2 cup cornmeal;
1/2 cup flour;
1 tablespoon baking powder,
1/2 teaspoon salt,
1 tablespoon sugar,
add 1 egg
1/2 cup of milk
Mix well and
Pour into in cast iron skillet that was
heated with 2 tablespoon oil.
Cook in hot oven (400 degrees)
for 25 minutes.
Happy New Year Peas
1 pound dried black-eyed peas,
soaked overnight 3 cups water,
or enough to cover peas
1 pound link sausage, or your favorite
1 small onion, chopped
3 tablespoons brown sugar
1 tablespoon prepared mustard
1 teaspoon salt
8 ounces prepared barbecue sauce
Cook peas in water until tender.
Drain and retain 1/2 the liquid.
Brown sausage and onions together.
Drain.
Place peas in a 3-quart casserole.
Add sausage and onions.
Stir in liquid, brown sugar, mustard, salt,
and barbecue sauce.
Bake for 1 1/2 hours in 200 degree oven.
Serves 6.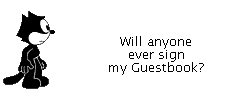 Click Baby Below
To Go Home